---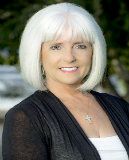 Vicki Runyon
           - Team Leader/Owner 
           - Licensed Arizona Realtor for 25 years
               - 2004 Realtor of the Year
               - 2011 Entrepreneur of the Year
               - Mother, daughter and friend
---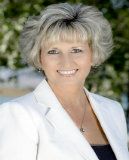 Denna Ketchum
           - Keller Williams Arizona Living Realty Associate

           - Licensed Arizona Realtor/Buyer's Specialist 
           - Involved with the Western Humane Society  
           - Served on the Board of The United Way
           - Smile enthusiast
---
       Shonda Foutz             
           - Transaction Coordinator
              - Licensed Realtor for 12 years
              - Wife and Mother
              - Business Owner
              - Harley Rider
" When I decided to purchase a home in Lake Havasu I looked at the local MLS listings. I found a home I liked that was listed by Keller Williams. I contacted them via email and within an hour I was contacted by Denna Ketchum. She provided additional details about the home I was interested in as well as several additional properties. I made arrangements to fly down from Alaska the following week. She set aside two days to spend with me to look at the 10 homes I liked the most. She drove me to each one and helped me decide on the one I eventually purchased. She assisted me through the entire closing period and again went above and beyond in helping me finalize multiple details from 1500 miles away. I so appreciated her professionalism and warmth. She made this potentially complicated transaction simple and easy. Thank you, Barbara Stillwater "
  -Barbara Stillwater , Client
"Thank you so much for the professional way you handled the sale of our property. Your Team is excellent! I definitely will recommend your Team to everyone that I know! The transaction went smoothly and on schedule without any problems or concerns. It was a pleasure doing business with you. Thank you so much!"
  -Roger and Sheryl Oppen , Client
" Shonda, Deena and the Keller Williams Team, Thank you all for the great service in helping us find just the right home in the best town ever. Shonda, thank you for making us feel welcome and like we had always known each other. Deena, WOW! you went beyond and above helping us - you have the patience of Jobe and your gentle guidance was so much appreciated. When we got frustrated with the search you would be encouraging and upbeat, never for a moment did we feel like you didn't care. We love our new home.... We will most certainly let everyone know what a great team you all are, from the front office staff to everyone else. You are all AWESOME!!!! Thank you and we hope you will come to visit us in our new home, the door will be open. "
  -Gina and Lyle , Client
"Alta and I would like to thank both of you and the rest of the team at Keller Williams for the excellent, professional handling of the sale of our property in Havasu. The whole process went very well, with no unexpected problems along the way. The suggested starting price met our expectations and the final sale price was very satisfactory. Vicki, your team is one of the best we have ever worked with. You must be proud of your group and their accomplishments. Again, it was great working with you and your team. You and your team will be recommended by us for anyone considering purchase of real estate property in your area."
  -Roger & Alta (Lake Havasu City Seller's), Client
The Runyon Team
1990 N. McCulloch Blvd. Ste. 109
Lake Havasu City, AZ
86403